An annual inspection allows our certified, professional technicians to identify problems before they cause long-term damage to your system.
Maintenance checklist
Preventative, annual maintenance will ensure that your system runs as efficiently as possible. For preferred, discounted service, be sure to check out our Service Club Membership.
Outdoor Units
Inspect unit for proper refrigerant level and adjust if necessary
Clean dirt, leaves, and debris from inside the cabinet
Inspect base pan for restricted drain openings—remove obstructions as necessary
Inspect coil and cabinet—clean as needed
Inspect fan motor and fan blades for wear and damage—on older models lubricate as needed
Indoor Units
Inspect and clean blower assembly (includes blower housing, blower wheel, and motor)
On older models, lubricate motor and inspect and replace fan belt if needed
Check combustion blower housing for lint and debris and clean as necessary
Inspect evaporator coil, drain pan, and condensate drain lines. Clean as needed
Inspect for gas leaks in gas furnaces
Inspect burner assembly—clean and adjust as needed.
Inspect control box, associated controls, wiring, and connections
Clean or replace air filters
Inspect conditioned airflow system (ductwork)—check for leaks
Preseason Preparation
Is your system ready to handle Kansas' hottest and coldest days?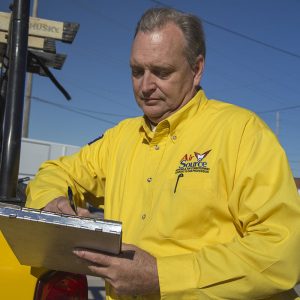 Regular preventive maintenance can help your system keep up with seasonal temperature swings. Plus, it can increase HVAC performance and help you avoid costly emergency repairs—because no one wants to be left without heating in the middle of a snowstorm or without cooling during a brutal Kansas summer. While most newer heating systems require little maintenance, a quick tune-up can greatly extend the life of your HVAC equipment, ensuring it always runs at peak efficiency.
23-point Furnace Precision Tune-Up, Professional Cleaning, and Safety Inspection
Our trained air conditioning & heating technicians will perform this service that includes the following procedures:
Carbon Monoxide Testing- test air flow duct system for Carbon Monoxide gas.
Thermostat- test for proper operation.
Inspect for combustible material around the furnace.
Ignition System- test for proper operation.
Exhaust System- test for proper venting.
Measure Supply/Return temperature differential.
Free 1″ high-efficiency pleated air filter (unless otherwise noted).
Safety & Control Circuits- test for proper operation.
Lubricate, check blower motor and wheel.
Furnace Burners- clean and inspect.
Heat Exchanger- clean and inspect.
Camera inspection of heat exchangers for cracks and wear.
Gas Pressure- measure and adjust for peak efficiency.
Blower Motor- measure amperage and voltage for proper operation.
Electrical Wiring- inspect and tighten connections.
Natural Gas- check for leaks.
Inspect accessible ductwork.
Clean furnace exterior
Check capacitor mfd.
Check inducer operation.
Check pressure with the operation.
Check and clean the flame sensor.
Check resistance of hot surface ignitor.